Staff of Community Animal Hospital
Veterinary Nurses
Manager and veterinary nurse Jennifer Phillips is responsible for hiring and training technical staff, scheduling, as well as overseeing the maintenance of hospital supplies and equipment. Originally from Federalsburg, Jennifer has worked in the animal care field since 1993. She attended Harcum College and joined our staff in 1998. Jennifer worked closely with the doctors throughout the hospital expansion project and has done a great deal over the years to help the hospital grow.
"Having worked here for as long as I have, I've gotten to know many of our clients on a personal level, and I get to experience something new every day." At home, Jennifer spends time with her husband and her daughter, cat Emma. Her interests include cooking, outdoor activities, volunteering at her daughter's school, and being involved at her church.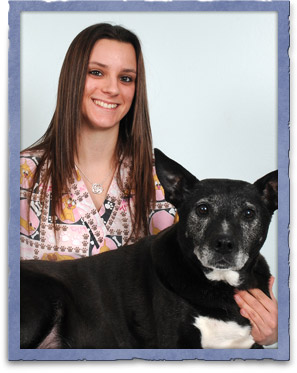 Jessica Poet joined the Community Animal Hospital as a veterinary nurse in September 2009. Jessica grew up in Queen Anne's County. She has been involved with animal care for many years, and began working with horses at the age of 10. Jessica graduated from Chesapeake College with a Veterinary Assistant Certificate. She says "I love the veterinary field because helping animals is an amazing experience, and I love to educate people. I am proud of the quality of care we provide."
Jessica has a great love for animals and shares her home with her horses and cats. She enjoys fishing, horseback riding, restoring her truck and activities with her family and friends.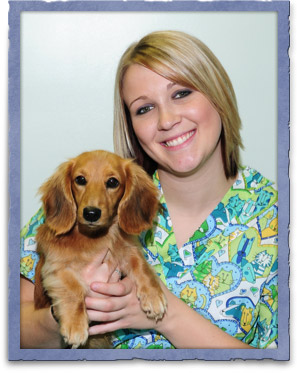 Caitlyn Vanderbyl joined Community Animal Hospital in November 2010, and is a graduate of Chesapeake College, with a Veterinary Assistant Certificate and an Associate's Degree in Liberal Arts and Sciences. From a young age, she had a desire to work with animals.
Caitlyn loves the doctors and staff at the hospital and finds her career in the animal care field very rewarding. "I get to learn new things every day," she says. "I work with great people, and our wonderful clientele and their pets make this a job that's easy to love."
Caitlyn shares her home with dog Roxy and Nani the cat. In her spare time she enjoys boating, music, and spending time with her husband John and their friends.